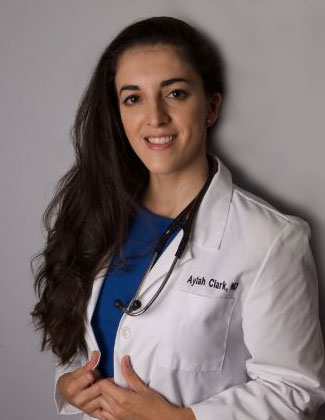 Third Stone Health has a new doctor! Dr. Aylah Clark has joined Third Stone Health, and will be bringing her expertise in treating hormone conditions, lipedema, lymphedema, and more. (Check back next week to learn more about all the different conditions Dr. Clark finds solutions for, as well as more info on her specialities!) Her work is rooted in deeply understanding the science supporting her treatments, and applying it holistically and effectively to each unique individual she treats.
"I would like to bring the science into natural health and infuse the nature back into medicine."
-Dr. Aylah Clark
Just a few weeks ago she spoke at Harvard Medical School on lipedema. As a respected leader in this field, she is at the forefront of treating all the underlying causes of this complex, multi-faceted disease. When all the different issues involved are addressed, people are amazed at how their body finally responds and how good they can feel!
                I highly recommend Dr. Clark for anyone who wishes to truly understand the big picture of how their body works and how all their symptoms fit together.  No two persons are exactly the same, and Dr. Clark has the ability to figure out exactly what you need to function at your best and elevate your health to the highest level possible.
Particularly if you are struggling with weight, and have already figured out that there is no magic cure-all, Dr. Clark is the doctor for you. She can figure out how hormone imbalances and excess inflammation are causing your symptoms, and, she can guide you to a different path that leads to feeling your best.
But treating lipedema and helping people with weight are only some of Dr. Clark's skills; she is a true functional medicine doctor who always determines and treats the underlying causes of problems. She enjoys working with wide variety of people, including kids, and also has special interests in treating diabetes and pre-diabetes, digestive issues, unexplained fatigue, and hormone imbalance such as menstrual problems. Call the office at 860-661-4662 and our office manager Liz will happily schedule an appointment or answer any questions!
Dr. Anne Procyk