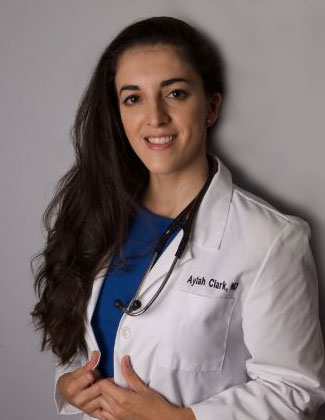 I am so excited to be joining Dr. Procyk and becoming a part of the Third Stone Health team. I truly love practicing naturopathic medicine and feel so fortunate to have found this path and this practice. Now entering my 5th year in practice I am honored to have played a role in the health of so many patients and look forward to all those I will meet at Third Stone.
One of my specialties is a condition called lipedema which is a fat disorder, primarily affecting the lower extremities but sometimes the arms, and it almost exclusively affects women. Some of its defining features include resistance of the fat to lifestyle changes like diet and exercise, and many patients experience pain, easy bruising, and texture changes to the affected tissue. I recently spoke at the 2019 Lymphedema Symposium at Harvard Medical School on lipedema and look forward to sharing some of that information with you in upcoming blogs. Lipedema is very underdiagnosed— but as many as 11% of women may have the condition! So, it's important to increase general knowledge of lipedema so more people understand what is really going on in their bodies and get treatments that actually work.
Though I have developed this specialty, I also see many other conditions every day. I love puzzles and often get cases of unexplained fatigue, headaches, and gastrointestinal conditions. I also see many patients with hormone imbalance such as PCOS, PMS, menstrual irregularities, and menopausal symptoms, as well as mood disorders like anxiety and depression, thyroid disease, and metabolic conditions like high cholesterol, prediabetes/diabetes, and fatty liver.
Medicine is a fascinating field right now as we have gained headway in our knowledge on how body systems are interacting, the influence of the microbiome, and how we can use specialized testing (hormones, genetics, nutrients, microbiome, etc.) to identify root cause.
I believe that the doctor-patient relationship is one of collaboration—where I can use my knowledge and expertise to support my patients' needs, working as a team to identify underlying drivers of conditions. This communication is imperative. It is also vital for doctors to not only have an understanding of anatomy, physiology, and biochemistry, but also a more advanced understanding of how each body system interacts with one another, how our experiences and interaction with the world intertwine with what's within, and how we can optimally support our bodies to promote healing.
A key component of my approach is connecting this understanding with a broad treatment toolkit—foundations in nutrition and exercise, detailed knowledge on botanicals and nutrient therapy, as well as the understanding and respect for when other interventions like medications or surgery are necessary.
I look forward to seeing how I can help more patients at Third Stone Health and get to know the beautiful town of Essex and surrounding areas.
Dr. Aylah Clark