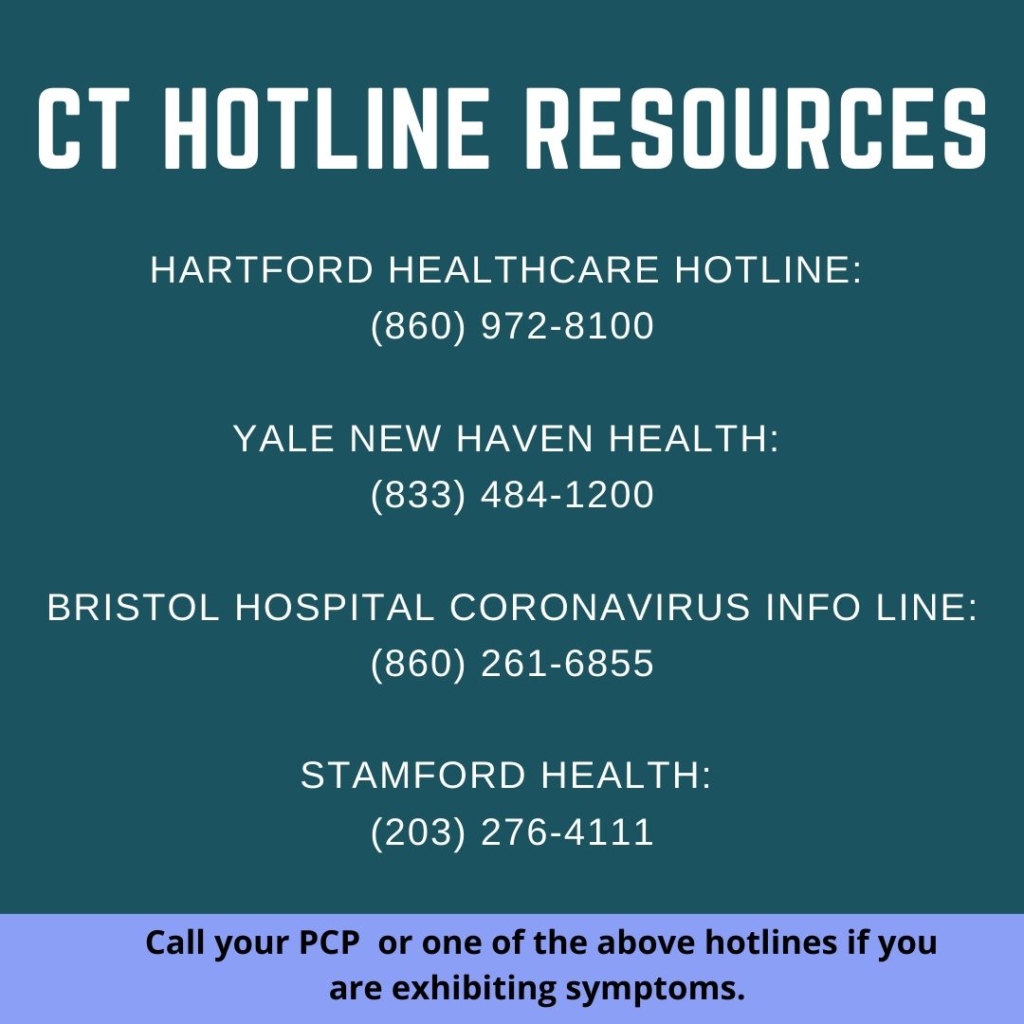 Covid-19 Testing: March 27, 2020
There is a lot of confusion right now about testing for Covid-19. If you have ANY concerns regarding possible symptoms or exposure, please call us at 860-661-4662 and we can do a same-day telemedicine visit to evaluate your situation and order testing at the location most convenient for you.
Current guidelines recommend that testing be done ONLY if the following symptoms are present:
Fever greater than or equal to 100.0°F
Cough
Shortness of breath
Also please be aware that testing requires a doctor's order prior to arrival at the test site.
If you have been exposed or think you might have been exposed, current guidelines recommend self-quarantine for 14 days.
The following hospitals also have hotlines to call for after-hours information:
Hartford Healthcare Hotline: (860) 972-8100
Yale New Haven Health: (833) 484-1200
Bristol Hospital Coronavirus Info Line: (860) 261-6855
Stamford Health: (203) 276-4111
For more information regarding testing and other issues regarding Covid-19, please visit Governor Ned Lamont's statement at:
https://portal.ct.gov/-/media/Coronavirus/COVID-19-FAQs.pdf?la=en.
During this time of rapidly changing recommendations, this document is being updated daily. The internet is full of all sorts of mis-information – please forward this to anyone you know searching for information and guidance on how to stay safe and stay sane!
Dr. Anne Procyk