Dr. Aylah Clark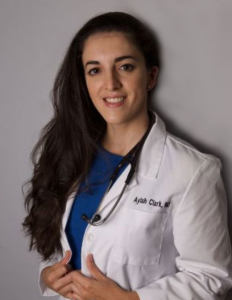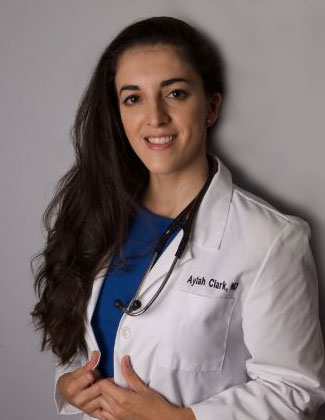 Dr. Aylah Clark uses a science-based natural medicine approach to prevent and treat a broad range of conditions including autoimmune disorders (Hashimoto's, MS), gastrointestinal conditions (IBS, SIBO, celiac, Crohn's), metabolic diseases (prediabetes, diabetes, high cholesterol), hormone imbalance (PCOS, PMS menopausal symptoms), mental health (anxiety, depression), headaches/migraines, chronic fatigue, as well as weight loss resistance such as lipedema.
She has been a speaker on lipedema at various events including the 2019 Lymphedema Symposium at Harvard Medical school and the 2017 Worldwide Keto & Lipedema Summit and is recognized as one of the foremost lipedema experts in New England.

Education
Dr. Aylah Clark earned her doctorate in Naturopathic Medicine from Bastyr University in Seattle and graduated from the College of Charleston with a Bachelor of Science in Biology. Prior to her career as a naturopathic physician she studied systemic lupus erythematosus at the Medical University of South Carolina. She serves on the Board of Directors for the Endocrinology Association of Naturopathic Physicians and is a member of the American Association of Naturopathic Physicians and the Connecticut Naturopathic Physicians Association.

Philosophy
My approach to medicine is to treat the fundamental drivers of disease using evidence-based natural interventions that work with the body's own healing processes. I recognize the importance of looking at the whole person and how different body systems influence one another and the patient's overall health. I personalize treatments to support patients' unique combination of genetic influencers, existing conditions, microbiota, and lifestyle while helping patients identify and remove obstacles to optimal health.