Claire Verdier, APRN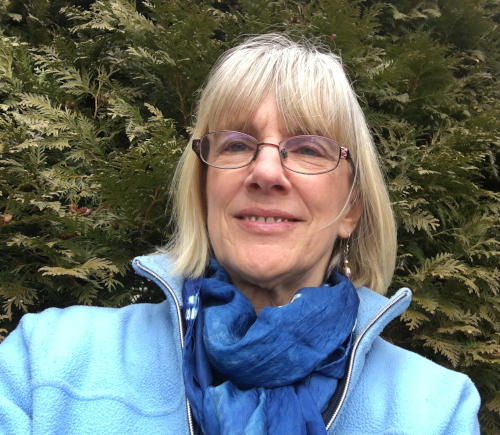 Claire Verdier, APRN has been board certified as a Family Nurse Practitioner since 1992. She has practiced as an APRN in a variety of settings, including a senior center, a hospice provider, 2 college and university health centers, and several nursing homes in South-Eastern Connecticut. Before becoming a nurse practitioner, she worked for 2 years as a Peace Corps nurse in the Central African Republic. She has also trained as a zoo-keeper and wildlife rehabilitator!
Philosophy
"My interest in integrative medicine has been shaped by various factors, starting with my own healing journey following serious injuries at age 18, which sparked an ongoing practice of yoga and mindfulness meditation. Other factors include my contact with alternative healing beliefs and practices in Central Africa, being introduced to the practice of homeopathy in Europe, and my own study of herbal medicine.
I love gardening and being in nature, and grow several varieties of medicinal herbs in my garden, from which I craft herbal teas, salves and tinctures.
I am comfortable navigating through the spectrum of healing modalities; I have a strong faith in the place of western medicine in treating many serious health conditions, but believe that our health care system overlooks many more effective, sustainable and less costly interventions.
Education
Claire Verdier earned her Masters of Science degree in Nursing from the University of Rhode Island, her RN nursing diploma from the Somerville Hospital School of Nursing, her and BA in Human Ecology from the College of the Atlantic.